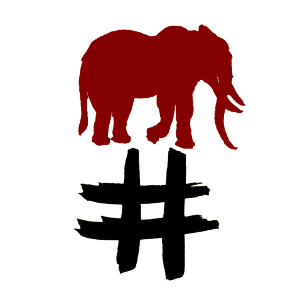 As long as there is demand for ivory and people are willing to pay for it, the elephants will never be safe. A negative campaign worked before, for example, in Europe and the United States 30 years ago when the ivory trade was banned. It is absolutely necessary for well known cultural, political and sports personalities, especially in China and other Asian countries, to push for a change in the perception of ivory products. Most of the people in the Far East still see it as an indicator of wealth and taste. Many of them do not even know it comes from the killed elephants. They often think the tusks are shed as same as antlers are being shed by deers. Millions of people would certainly change their minds if they knew what an ivory business really about.
A good example, that the idea is feasible, is the campaign against Ivory supported by China's devoted athlete Yao Ming. The Chinese native had worked until recently in the overseas basketball NBA (where he was the highest player) and made his way to Africa to alert his fellow countrymen about the slaughter of elephants and rhinoceros.
The reach of such a rare campaign is, of course, difficult to measure. But it is clear that if such a person has millions of fans, a good example he show will affect certain part of the public. Our plan is to target campaigns to the Asian community in our country as well as in their home countries. We are therefore looking for reinforcements that will help us to transform many of our photographs, videos and experiences into a campaigns suitable for Asian public. This opens up a space for creative individuals with IT, graphic and managerial skills, who want to join us!