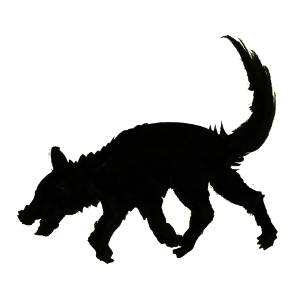 In Europe, we can't imagine work of customs officers, police and army without special search dogs. They play an essential role in detecting drugs or other smuggling crimes. But in most of the African countries the dogs are not yet being used. Even though on most of the places the smuggling of weapons and protected animals or their parts, is the most common crime.
In 2014 a pilot project to deploy dogs in the search for ivory, other animals or weapons started in Congo. Under the guidance of local dog handlers the dogs partially block the international airport and main roads, mostly used for ivory smuggling of of the country. This project was originally covered by PALF organization (EAGLE Network). Later The Aspinall Foundation and in 2018 when there were 6 dogs already, the project took two directions – inland and north of Congo under African Parks (National Park Odzala-Kokoua) and coast and south of the country under the Terranima (Jane Goodall Institute in the Tchimpounga reservation).
Our support for this important program has several directions. Thanks to cooperation with Czech cynologists we already managed to donate two specially trained she-dogs to the Congo – Cama from Hana Böhme and Holy from Martin Štěrba. These instructors and other volunteers also participate in the subsequent training directly in the field and work with their future dog handlers. We also support the project in media, with material and some finance. We are planning a moderate increase in the number of dogs at the turn of years 2018 – 2019.